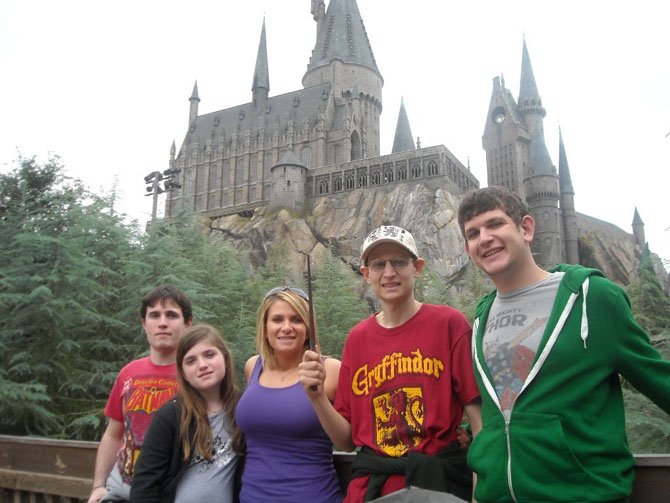 (From left) are Mac, Shea, Sam, Ryan and Liam Dillon, in November 2011, when their family visited The Wizarding World of Harry Potter at Universal Studios in Orlando.
Stories this photo appears in:

Burke resident dies at age 22.
Life stacked the deck against Ryan Dillon. He was autistic and had bone cancer and just lived to age 22.