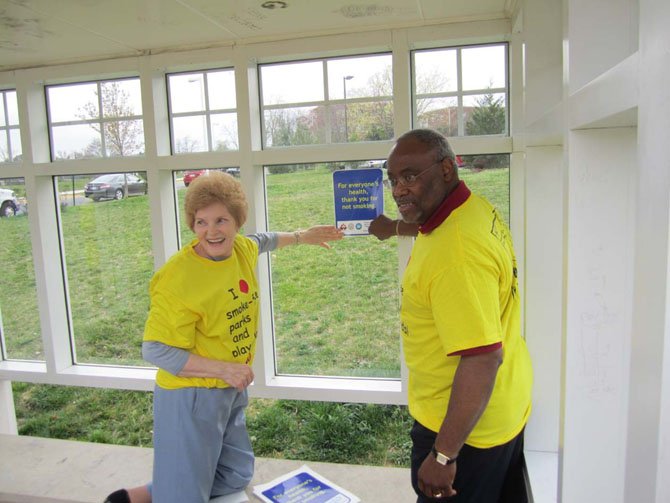 Councilwoman Del Pepper and Mayor Bill Euille place the first "Thank you for not smoking" sign on a City bus shelter.
Stories this photo appears in:

The Mayor and City Council are to be congratulated for steps they have recently taken to address what Surgeon Generals of the U.S. have called the two leading causes of preventable death and disease in America: tobacco use and exposure to secondhand smoke. In January, the City Council, by a vote of 5 to 1, authorized the placement of signs discouraging smoking in all City-owned parks, playgrounds and bus shelters.