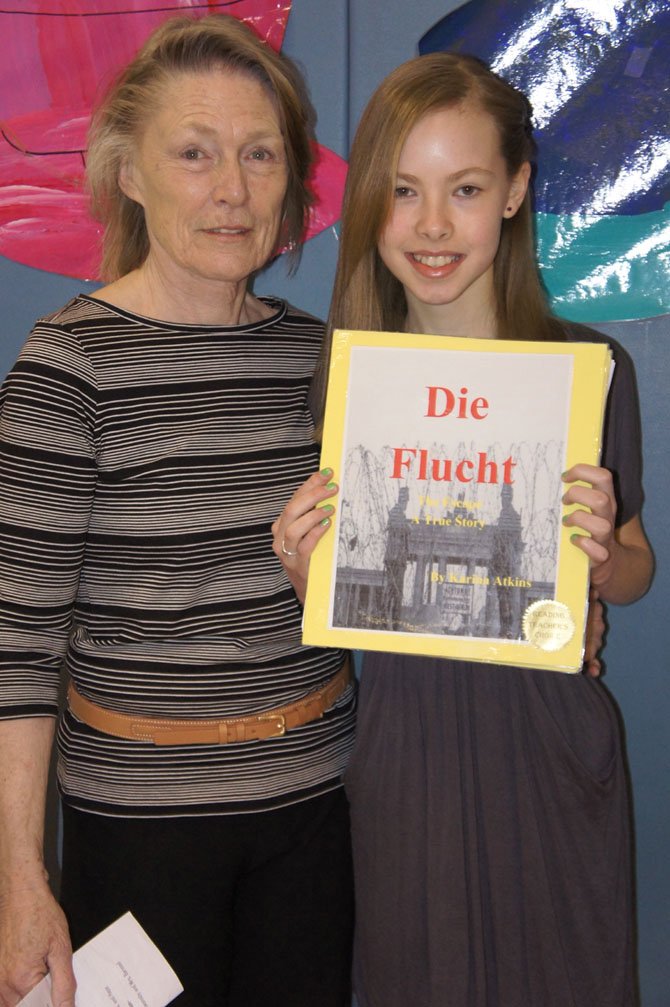 Reading Teacher's Choice Award Winner at Westbriar Elementary, Karina Atkins (right) with her grandmother Dorita Raczynski. Dorita is the heroine of her Karina's book, the true story of her escape from East Germany.
Stories this photo appears in:
Students receive book awards.
Wondering where our future NYT Bestseller List authors will come from and what they are writing about today before literary fame finds them?