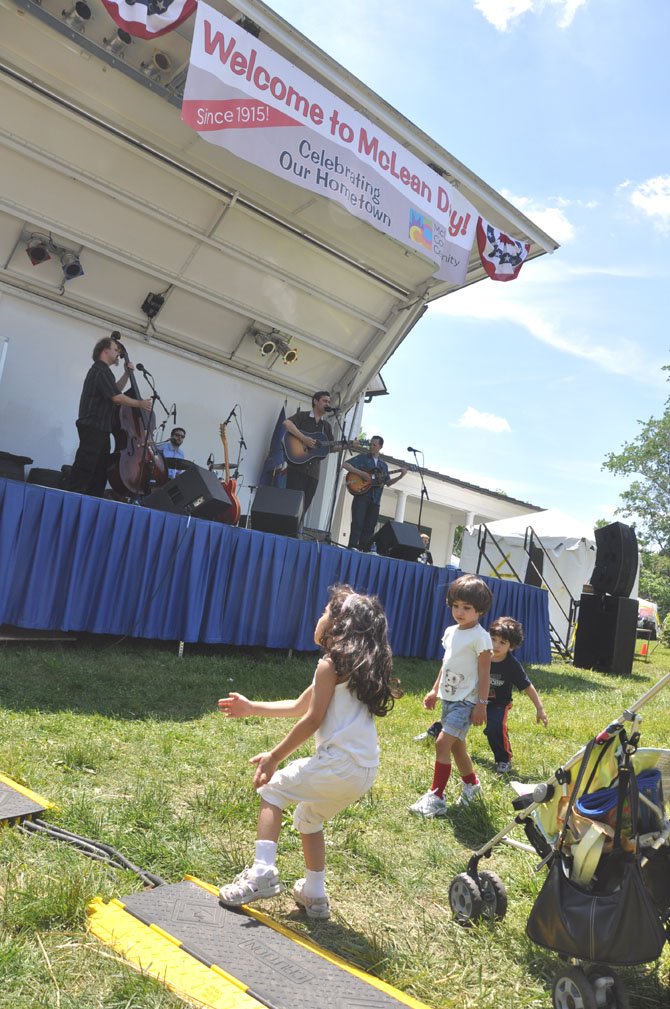 From left, Ara Tabashi, 4, Raha Golshani, 3, and Rostine Tabashi, 3, dance to the Four Star Combo during their performance at McLean Day. This year's McLean Day will take place Saturday, May 19.
Stories this photo appears in:

Garage Sale, McLean Day headline Spring events.
This Spring, McLean will host one of its signature events, as well as a new location for its annual Spring Garage Sale. The sale, which will take place Saturday, April 14 from 9 a.m. to 1 p.m. will feature dozens of residents peddling their wares.