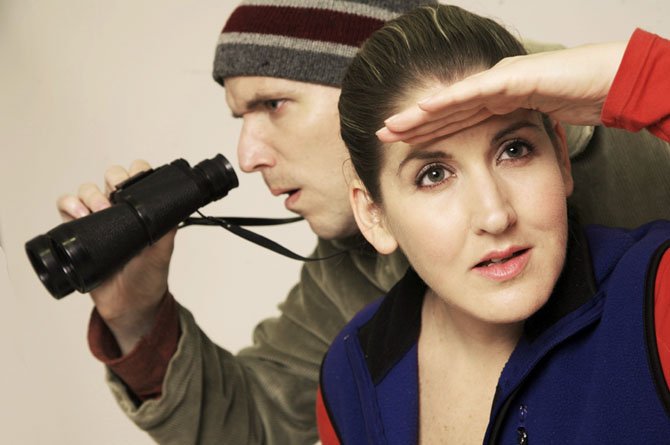 A picture from last year's production of "Birds of a Feather:" Eric Messner (left) and Jjana Valentiner (right),
Stories this photo appears in:

At the 28th Annual Helen Hayes Awards presented on April 23, the 2012 Charles MacArthur Award for Outstanding New Play was received by Marc Acito for his "Birds of a Feather." The play recounts the story of two Central Park Zoo penguins, Roy and Silo, who raised a chick together. Inspiration for the play came from the children's book "And Tango Make Three" by Peter Parnell and Justin Richardson in which Roy and Silo appeared.