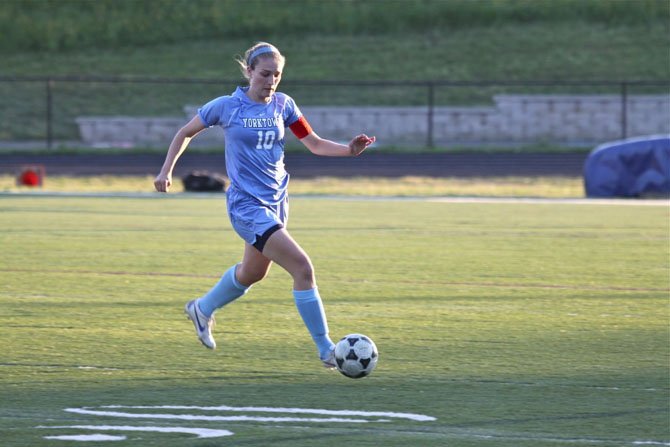 Yorktown senior captain Isabel Arnold, a first-team all-district selection at forward last season, has played at both ends of the field this year as the Patriots have dealt with injuries.
Stories this photo appears in:

Patriots outscored opponents 48-3 during 9-0-2 start.
While Meghan Flynn's desire to capitalize on a scoring opportunity helped the Yorktown girls' soccer team put the finishing touch on a 3-0 victory against the Rebels, the Patriots' desire to remain undefeated pushed them to a 9-0-2 record through the season's first 11 games.