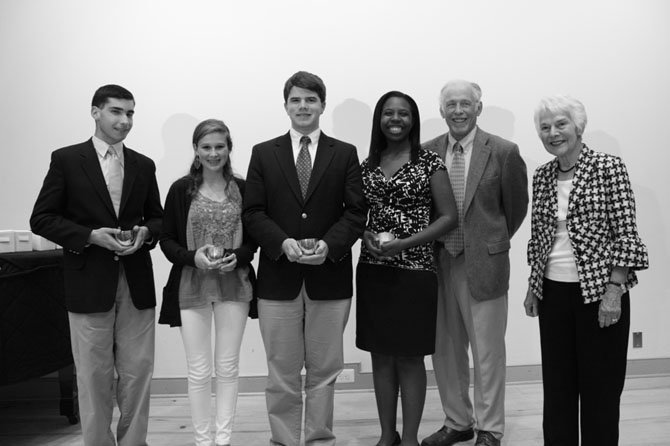 Four High School History Awards were given to Robert LaRose (Bishop Ireton High School), Joslyn Chesson (Episcopal High School), Douglas Maggs (St. Stephen's St. Agnes) and Saara Kaudeyr (T.C. Williams High School). With the students are Alexandria Historical Society president Bill Dickenson and former state Sen. Patricia S. Ticer.
Stories this photo appears in:

Bill Dickinson, president of the Alexandria Historical Society welcomed and introduced members and guests to the annual awards ceremony last Wednesday evening at the Lyceum.

Six individuals were honored April 25 who have made noteworthy contributions to the preservation of the historic, cultural and artistic heritage of Alexandria.