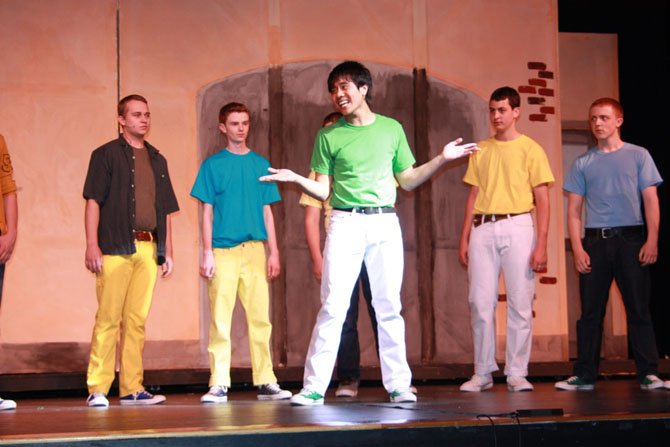 Nikko Custodio (Riff) performs "The Jet Song" while the other Jets look on (From left, back: Alex Fischer as Diesel, Jack Gereski as Action, AJ Lichstrahl as Gee-Tar, Chris Celentano as Redman).
Stories this photo appears in:

Classic update of "Romeo & Juliet."
South County Secondary School Theatre Department is ready to rumble as the popular musical, "West Side Story," hits its stage this month. Set in the mid-1950s, the play tells the story of two rival gangs, the Sharks and the Jets, who fight for the same territory in New York City.