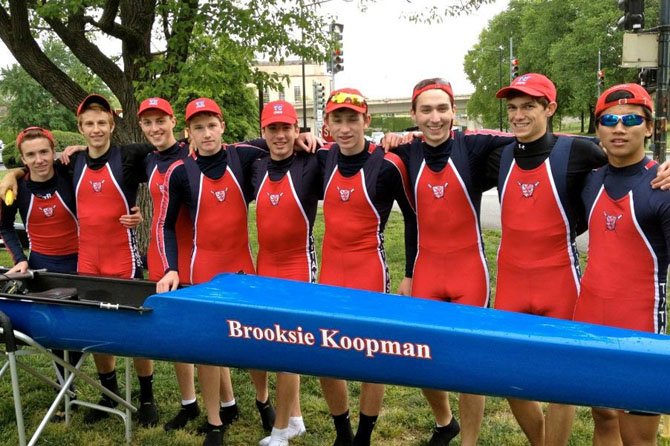 The T.C. Williams boys' lightweight 8 — a boat which has gotten faster each week that it has raced this season — came in first at the Charlie Butt Regatta in Georgetown on April 28. Members of the lightweight 8, shown here by their boat after their victory, include (from left): coxswain Brian Comey and rowers Cody Brooks, David Salmons, Chris Porter, Ethan Vannatta, Sam Zickar, Constantine Ivanis, Mitchell Youmans and Chris Kidd.
Stories this photo appears in:

The T.C. Williams crew team traveled to Georgetown this past Saturday, April 28 to compete in the Charlie Butt Regatta, a race that started on the Potomac just above the Key Bridge and ended in the shadow of the Kennedy Center just down the river.