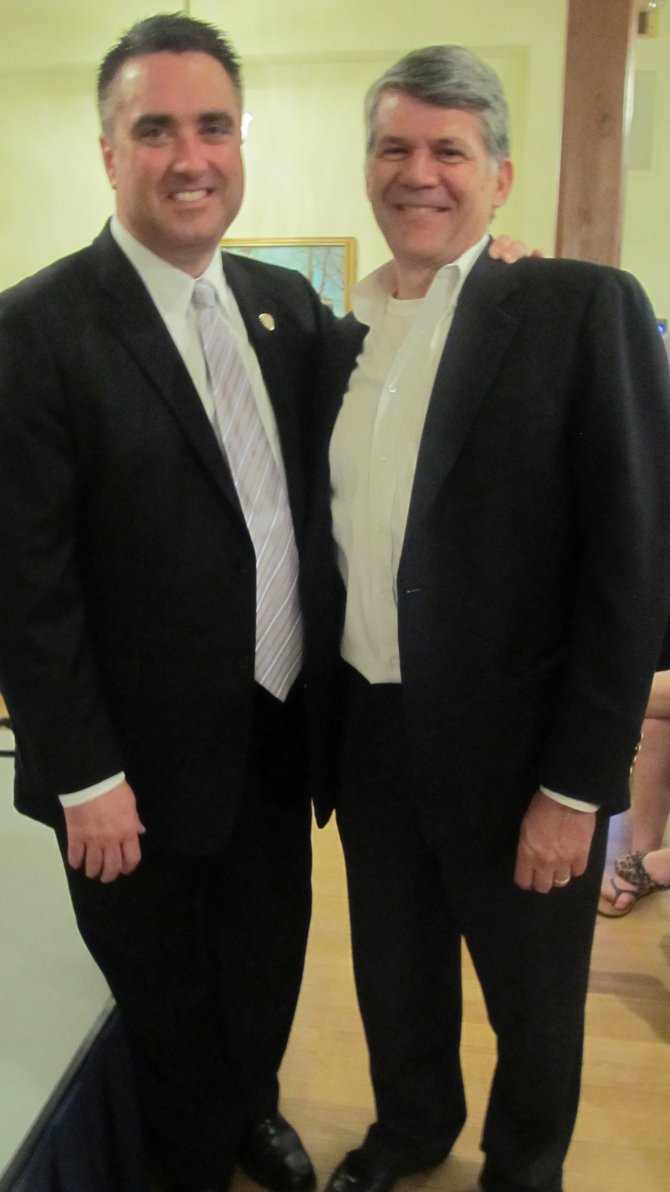 Passing the torch: Mayor-elect Scott Silverthorne with retiring Mayor Robert Lederer during the election night victory celebration at Old Town Hall in the City of Fairfax Tuesday, May 1. Lederer is retiring after serving his fifth term as mayor. He was first elected to the City Council in 1982 and served three terms in the 1980s, then held two more terms from 1998-2002.
Stories this photo appears in:

City of Fairfax elects incumbents, DeMarco for council seats; Silverthorne, longtime council member, elected Mayor.
Cheers, tears, hugs and a standing ovation greeted City of Fairfax Mayor-elect R. Scott Silverthorne as he took the stage at Old Town Hall Tuesday night after winning the seat his father, former Mayor Frederick W. Silverthorne, occupied in 1978.