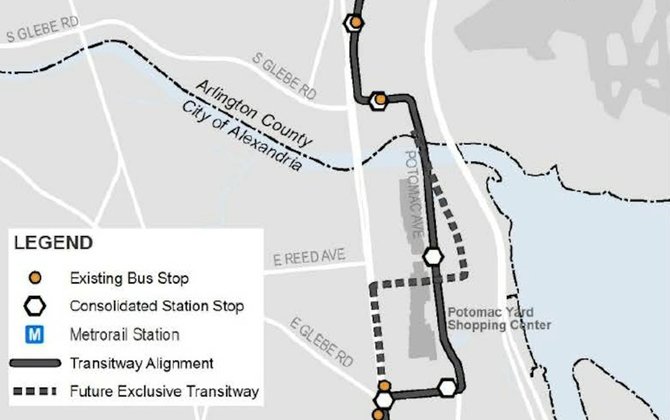 The Potomac Yard Crystal City Transit Corridor
Stories this photo appears in:

One wants federal money for Columbia Pike, the other wants funds for Potomac Yard.
Arlington County and the City of Alexandria are each vying for an increasingly limited amount of federal transportation funding, leading to a conflict between the neighboring jurisdictions.

Alexandria leaders lash out at Arlington officials for backing out of an environmental analysis.
Tensions between Alexandria and Arlington are growing along Route 1, where city and county leaders are moving in different directions about how the jurisdictions want to create a high-capacity transit corridor.