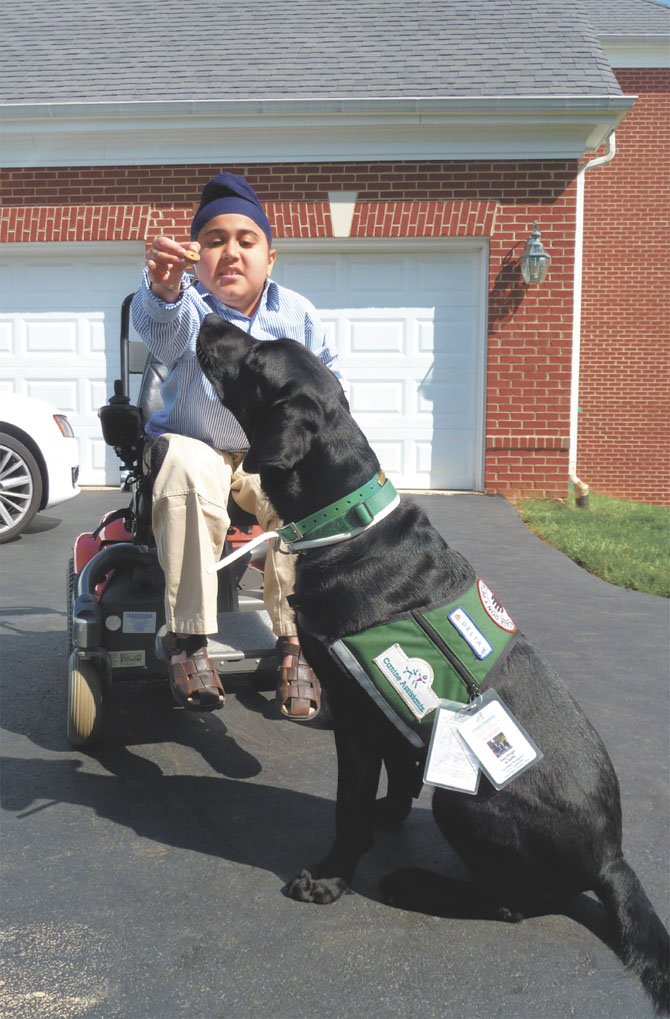 Saij and Saffy.
Stories this photo appears in:

"Service Dog Awareness Day" is planned at Potomac Village Starbucks.
Saij Singh's service dog, a black lab named Saffy became his new best friend just a few months ago. Saffy (short for Sapphire) wakes him up every morning with kisses and cuddles. She turns on lights, opens doors and watches over him. She even picks up his Wii game remote and returns it to his lap. When he arrives home from school, she bounds toward the bus with her tail wagging, ready to greet him with excited leaps and playful barking — but she is also aware that it is time for her job to begin.