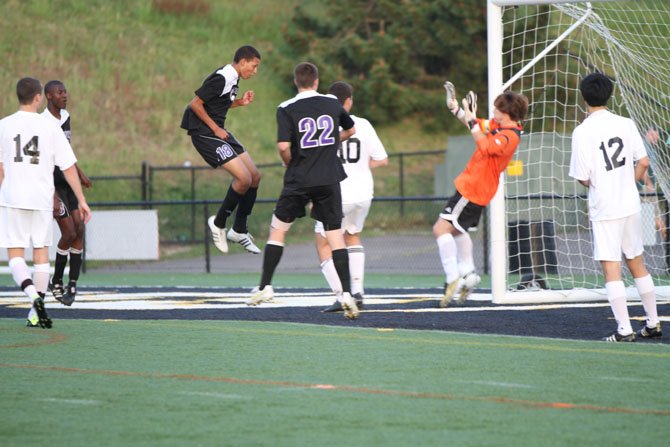 Chantilly sophomore Nick Ullom, in the air, scores on a header shot to give the Chargers an early 1-0 lead over Westfield. Chantilly, in the Concorde District game played on April 26 at Westfield, went on to win 4-0. No. 22 for Chantilly is senior midfielder Anton LeKang.
Stories this photo appears in:

Chargers get victories over Westfield and Mount Vernon.
The Chantilly High boys' soccer team, following a 0-8 start to the season, won consecutive games last week. The Chargers, in a Concorde District outing at Westfield High last Thursday, April 26, defeated the Bulldogs, 4-0, for their first win of the season. And earlier this week on Monday, April 30, Chantilly, in overtime, won a non-district home game over Mount Vernon, 4-3.