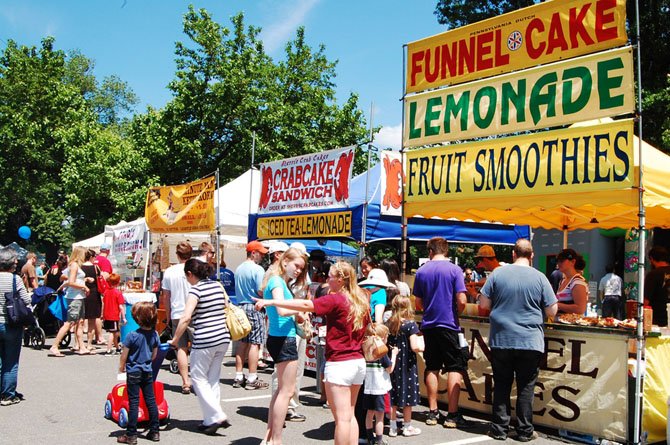 Kettlecorn, crab cakes, pit beef, pizza and ice cream are just a few of the many food choices available at McLean Day 2012.
Stories this photo appears in:

Four new vendors bring new delights to McLean Day 2012.
If what attracts you to an outdoor festival are the flavors of festival food, look no further---with four new food vendors to expand the already abundant food offerings available at McLean Day 2012, you are bound to be happy. The festival will be held from 11 a.m. to 5 p.m. on Saturday, May 19, at Lewinsville Park, 1659 Chain Bridge Road.