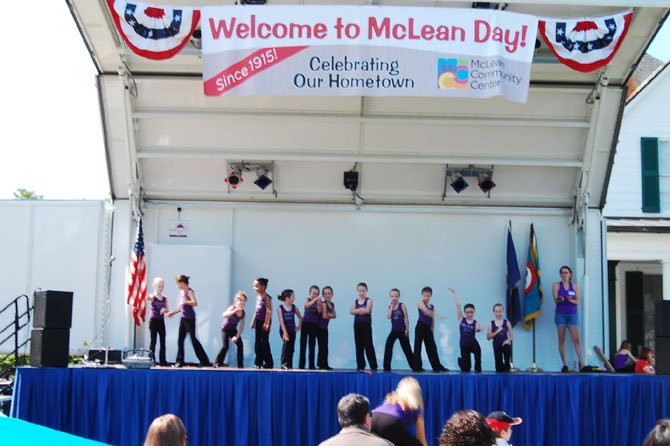 Young dancers who are enrolled in Joy of Dance classes at MCC show what they've learned on the McLean Day stage.
Stories this photo appears in:

Numerous attractions slated For the McLean Day 2012 Stage.
Washington Area Music Award (WAMMIE) winning musical group Scott Ramminger and the CrawStickers will play a wide mix of favorites and original songs on the House Stage of the McLean Community Center's (MCC) McLean Day 2012: Celebrating Our Hometown festival on Saturday, May 19. The festival will be held from 11 a.m. to 5 p.m. at Lewinsville Park, 1659 Chain Bridge Road. Festival admission is free and includes all onstage entertainment.