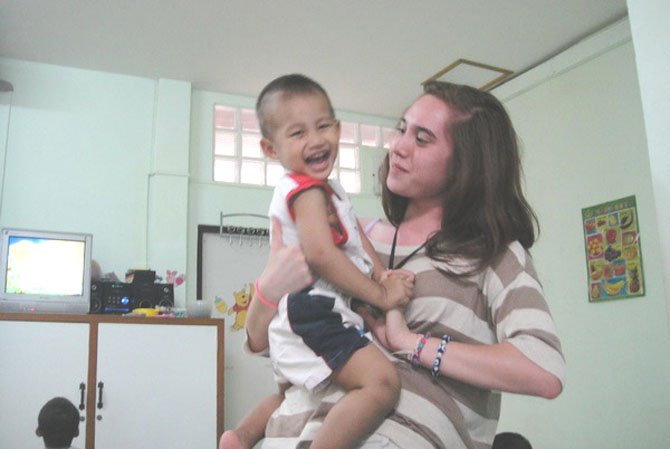 Charlotte sharing a laugh with 3-year-old orphan "Wichian."
Stories this photo appears in:

Charlotte Heffelmire, of Vienna, is a freshman at the Madeira School and spent her spring break in the tropics, but not to sunbathe and enjoy the beach. Instead, she presented several thousand dollars to the Pattaya Orphanage near the Gulf of Siam in Thailand. For the last several years Charlotte has been working and saving her money as well as collecting donations to help the orphans in Thailand.