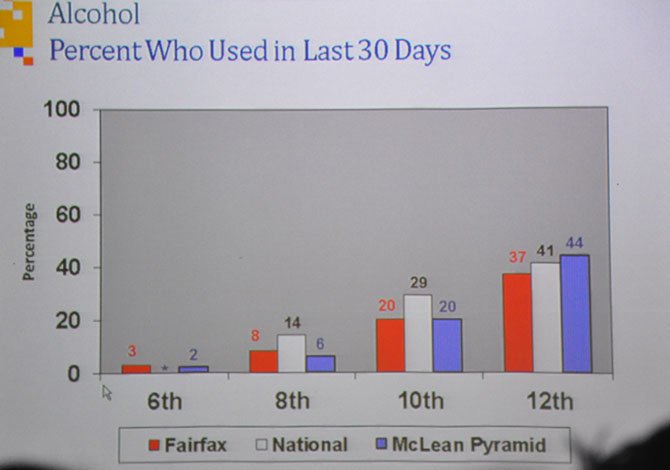 The numbers of McLean High School pyramid students who have reported using alcohol in the last 30 days, according to the 2010 Fairfax County Youth Survey.
Stories this photo appears in:

Students report less bullying, inhalant use, more alcohol, binge drinking than county numbers.
The McLean High School PTSA hosted a meeting Wednesday, May 2 to discuss the McLean High School pyramid-specific results from the 2010 Fairfax County Youth Survey. The annual survey, which is filled out by eighth, 10th and 12th graders (as well as a modified version taken by sixth graders) is meant to gather data on student behavior, both positive and negative.