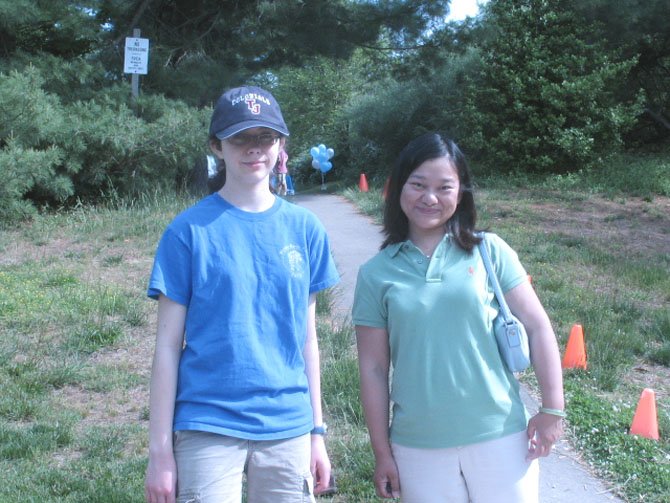 Olivia Marcantonio, a 13-year-old student at Joyce Kilmer Middle School and alumni of Colvin Run Elementary and Shan Shan--both volunteer at the rubber band stand at the Fun Run.
Stories this photo appears in:

Just up the street from 1400 Trap Road, neighbors and tiny tots were up and about at 8:30 a.m. on Saturday, May 5. Some were walking; others were running.