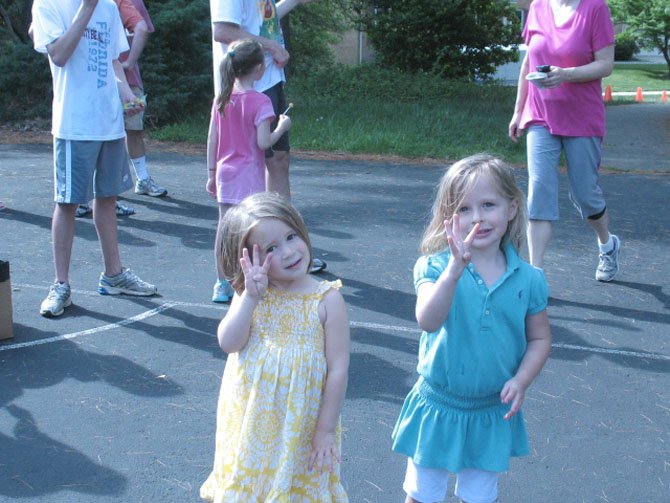 Two 3-year-olds, Emmy Brilliant and Grace Riihimaki. hold up four fingers when asked how many laps each of them did.
Stories this photo appears in:

Just up the street from 1400 Trap Road, neighbors and tiny tots were up and about at 8:30 a.m. on Saturday, May 5. Some were walking; others were running.