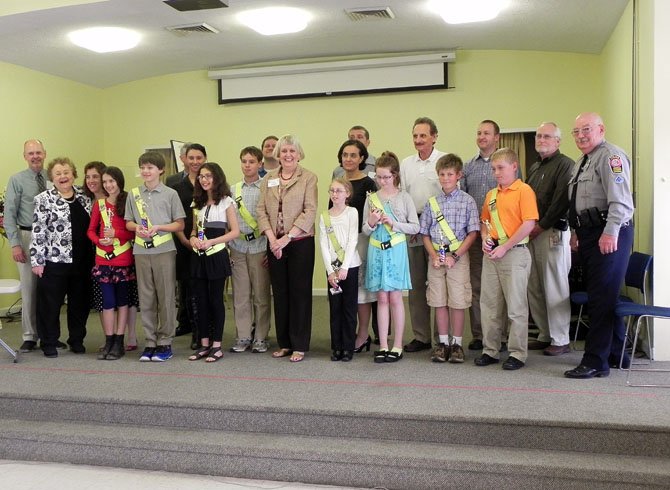 Safety patrol awardees (front row) with Woman's Club education co-chair Catharine Stroemer (far left), county police school resource officer Tom Harrington (far right) and Woman's Club president Ginny Sandahl (center); parents and supporters are behind.
Stories this photo appears in:

McLean Woman's Club honors middle- and elementary-school students.
The musicianship of four students from Cooper and Longfellow middle schools was recognized by the Woman's Club of McLean at a ceremony on Tuesday, May 1, where the students also performed on their instruments.