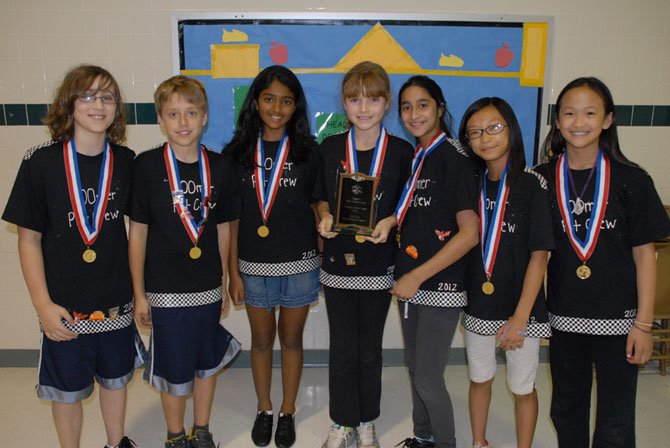 The Hunters Woods Odyssey of the Mind team is composed of fifth graders Charlotte Cai, Yukta Chidanandan, Noah Ginsburg, Wen Ip, Ryan Jones, Maya Nakhre and Charlotte Peterkin. Both teams won first place in regional and state Odyssey of the Mind competitions and are advancing to Odyssey of the Mind World Finals to be held in Ames, Iowa, May 23-26.
Stories this photo appears in:

Two Reston teams advance to Odyssey of the Mind World Finals.
Your problem, should you choose to accept it, is this: Use a word or words to make a first and last name. You must relate this name to an occupation. You will have one minute to think and three minutes to respond. You must be creative. Boring responses will not earn you a point. Examples of creative responses are: Minnie Ster is a pastor, Clara Net is a musician or Ali Gator is a marine biologist.