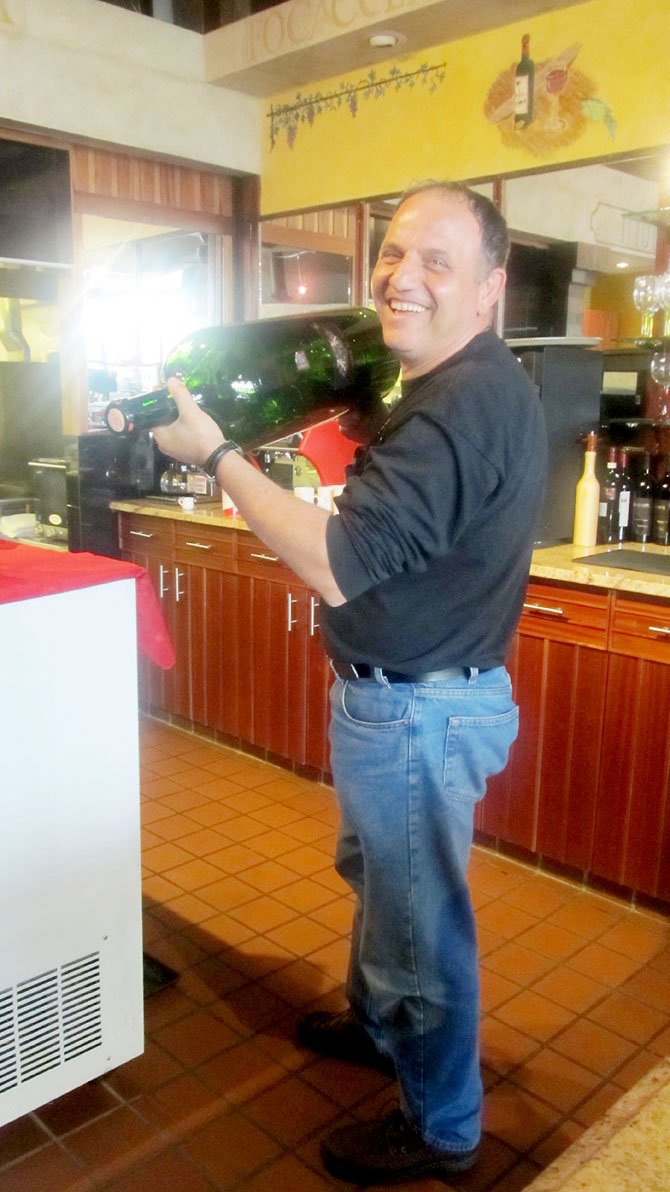 Guiseppe "Joe" Ricciardi at Dolce Veloce Cicchetti Wine Bar in Fairfax, which stocks 300 wines and serves 40 by the glass.
Stories this photo appears in:
Casual, elegant wine bar is located at 10826 Fairfax Boulevard.
When Guiseppe "Joe" Ricciardi and his wife Sharon were dating, they loved going to restaurants that served good wine and small plates of food.