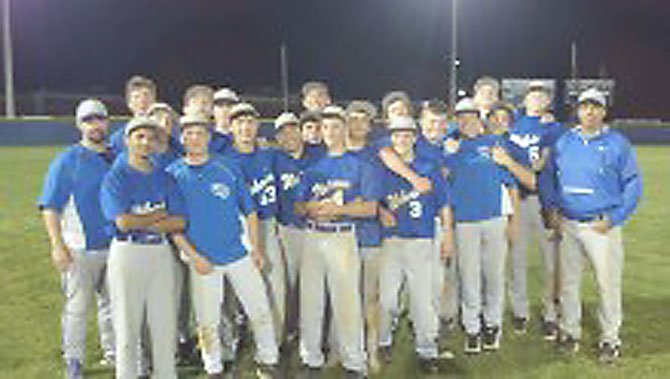 The 2012 West Potomac JV baseball team captured the Patriot District championship with its 6-0 victory over South County on May 7. The win improved the Wolverines' record to 12-1. Coached by Jason Hescock, the team has played at the top of its game all season. Sophomore pitchers Billy Lescher and Mike Barnes, and position players Brett Schaefer and A.J. Melvin are among the team leaders.
Stories this photo appears in:

The Mount Vernon boys' lacrosse team defeated defending National District champion Yorktown, 10-8, in the district tournament semifinals on May 8. The No. 2-seed Majors will travel to face No. 1 Edison for the district title at 7 p.m. on Thursday, May 10.