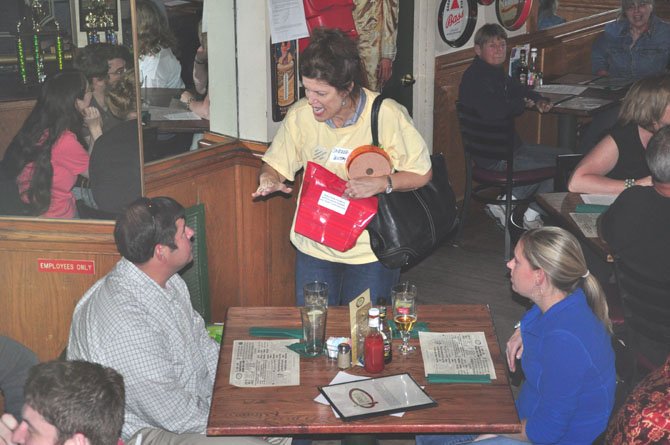 Volunteer Sheree Levitsky sells raffle tickets to raise money for the legal fund for the Northern Virginia Training Center Thursday, May 10 at Jimmy's Old Town Tavern in Herndon.
Stories this photo appears in:

Center provides care to more than 150 residents with disabilities.
Susan Infeld, a registered nurse, remembers vividly the night she knew she had to get involved with the Northern Virginia Training Center. She was working as a hospice nurse at a local hospital when a patient from NVTC came in suffering from pneumonia in the middle of the night.