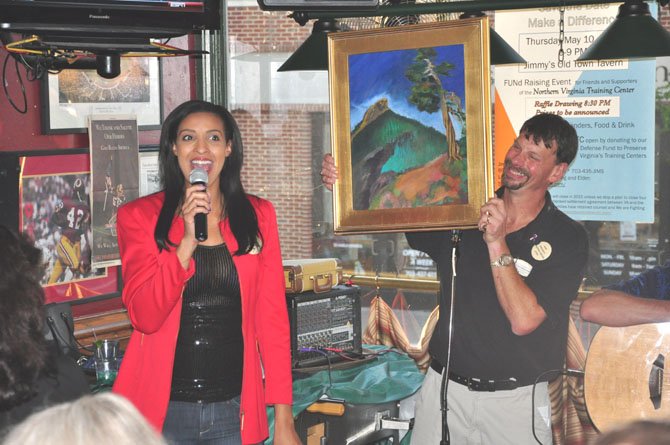 Christy Winters Scott, South Lakes women's basketball coach and Washington Mystics commentator and Jimmy Cirrito, owner of Jimmy's Old Town Tavern, auction off a painting to raise money for the legal fund to try and keep the Northern Virginia Training Center open.
Stories this photo appears in:

Center provides care to more than 150 residents with disabilities.
Susan Infeld, a registered nurse, remembers vividly the night she knew she had to get involved with the Northern Virginia Training Center. She was working as a hospice nurse at a local hospital when a patient from NVTC came in suffering from pneumonia in the middle of the night.