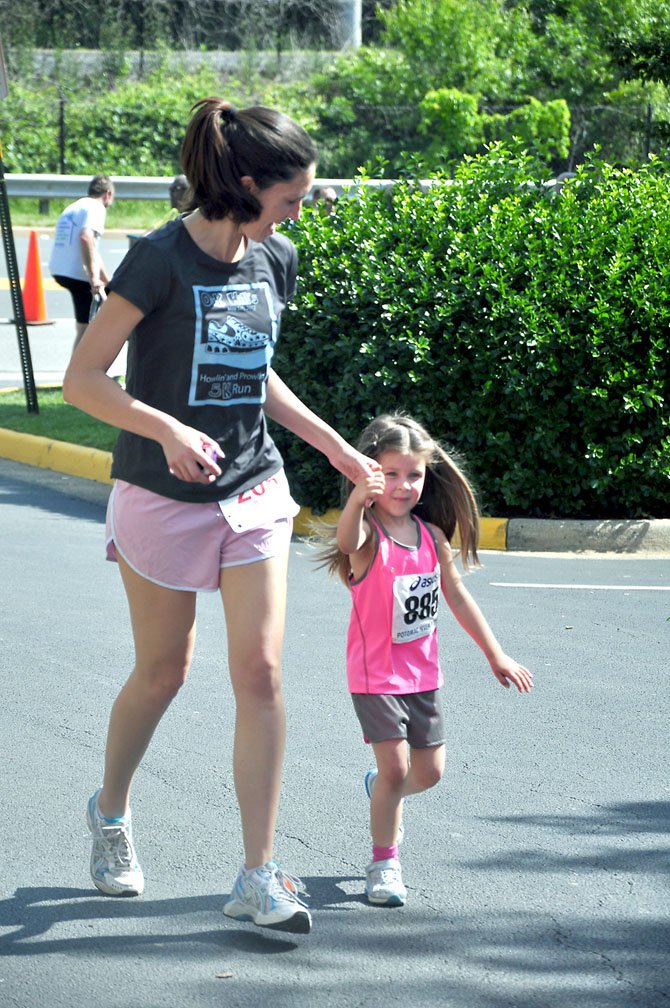 Lisa and Lillian Johnston, 4, of Reston run in the fifth annual "We've Got Your Back" 5K to raise funds for the Spinal Research Foundation Saturday, May 12.
Stories this photo appears in:

Virginia Spine Institute hosts fundraising 5K.
In his 20s Ray Pugsley was a national-level runner, in competition to compete in the 1992 and 1996 Olympic games. But he hurt his back in 1996 and underwent a procedure then, and another one in 2003. While that might seem like something that could end his running career, Pugsley has flourished since then.