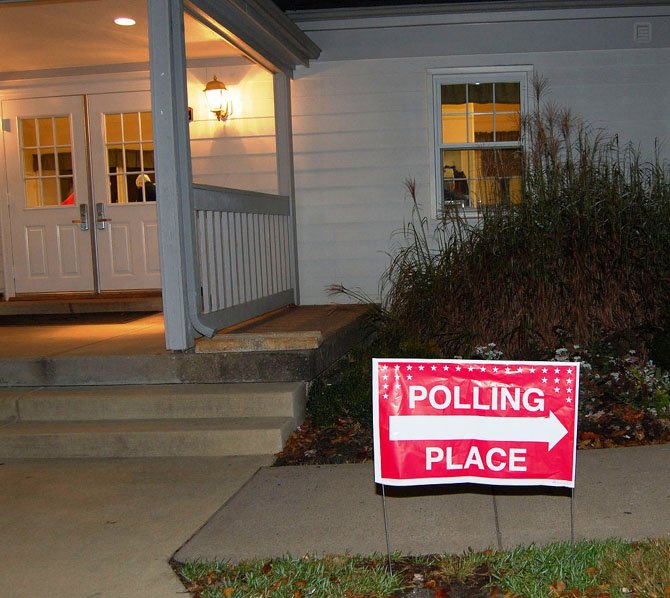 The Burke Centre polling place at the Commons Community Centre preps for Election Day.

Stories this photo appears in:

McDonnell directs state to send every voter a new voter card before Election Day.
Gov. Robert McDonnell (R) signed watered-down versions of Virginia's Republican-backed voter identification bills on Friday, adding the Commonwealth to the growing list of states adopting stricter voting standards.

Nearly 200,000 voter registration cards mailed this week.
Whether you are a Democrat or a Republican, if you are planning to vote in the June 12 primary elections in Fairfax County, check your new voter registration cards mailed out this week.