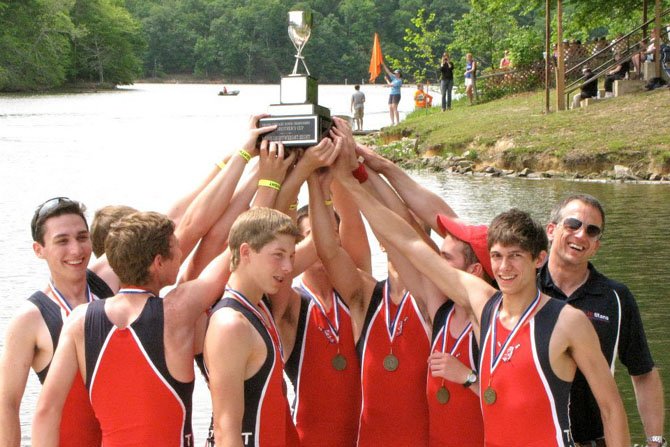 Members of the T.C. Williams boys' lightweight 8 hoist the Brother's Cup above their heads following their victory at the Virginia Scholastic Rowing Championship on May 12. Members of the lightweight 8 include: coxswain Brian Comey and rowers Cody Brooks, Ethan Vannatta, David Salmons, Chris Porter, Constantine Ivanis, Sam Zickar, Mitchell Youmans and Ben Blakeslee. The Lightweight 8 is guided by Pete Stramese, the head coach of the T.C. Williams boys' crew team, who is on the right.
Stories this photo appears in:

The Brother's Cup, a silver chalice that stands about two feet tall and is awarded annually to the fastest lightweight crew in the Commonwealth of Virginia, has a new home — T.C. Williams High School.