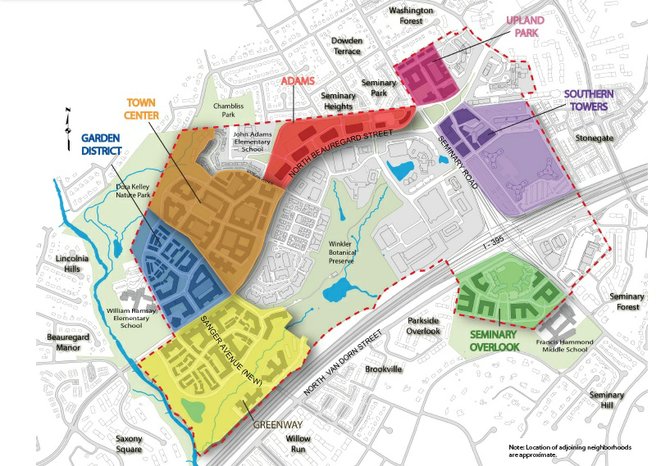 The Beauregard small-area plan identifies seven distinct neighborhoods that will be part of future development.
Stories this photo appears in:

City Council to consider plan that would demolish hundreds of low-end garden apartments.
On the windswept streets of the city's West End, many poor and Latino residents say they are living with a sense of uncertainty.

Beauregard boom may be felt at the ballot box in the Democratic primary.
Once again, members of the Alexandria City Council cast aside hours of bitter opposition to support a controversial plan.