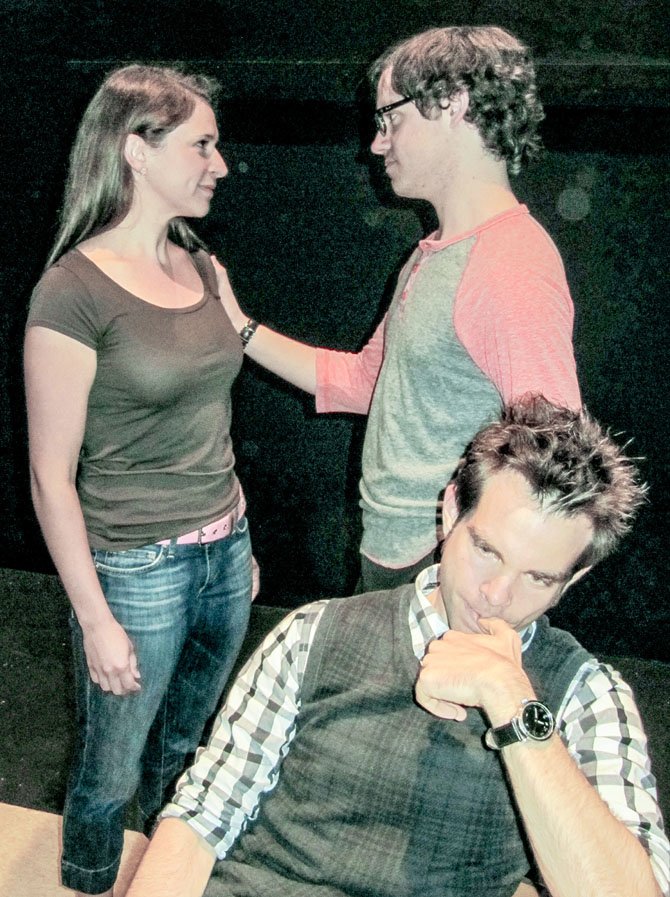 From left standing, Lauren Kiesling as Alice, center seated, Matt Baughman as Charlie, and right standing, Steve Custer as Burt Selden, a medical researcher in the Elden Street Players production of "Flowers for Algernon," which runs through June 30 at the Industrial Strength Theater.
Stories this photo appears in:

Elden Street Players present "Flowers for Algernon."
"I wanted to give audiences a timeless classic play; one that touches on many different issues," said the award-winning Gloria DuGan, director of "Flowers for Algernon," the next Elden Street Players production. "This play deals with important moral and ethical matters, including how life can be both beautiful and painful."