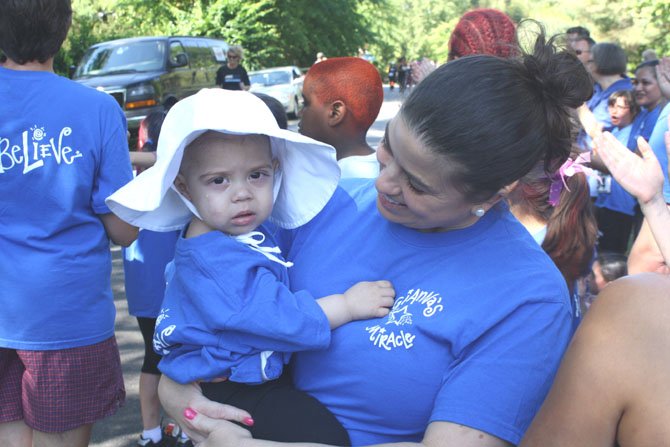 Suzanne Hess and her 1-year-old daughter Gianna. Gianna Hess has a rare form of liver cancer, and the third annual Joe Cassella 5K raised $45,000 for the Hess family Sunday, May 20.
Stories this photo appears in:
Event raises $45,000 for family of 1-year-old with liver cancer.
In her year on the Earth, Gianna Hess has already been through more than enough medical procedures. She was diagnosed with hepatoblastoma, a rare form of liver cancer, and on Feb. 21 had a biopsy done, which confirmed that the cancer had spread, in the form of three lung nodules.