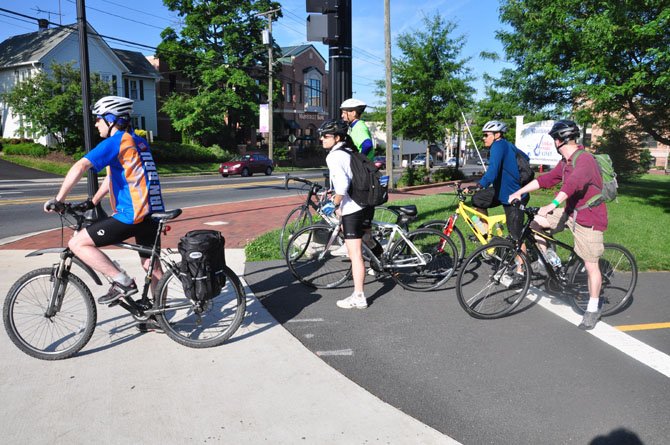 Cyclists wait to cross Elden Street during Bike to Work Day Friday, May 18.
Stories this photo appears in:

Downtown one of 58 local pit stops for annual event.
Hundreds of bikers who decided to forego their cars during their commute were welcomed in downtown Herndon Friday, May 18, one of 58 pit stops around the Washington, D.C. area during the day. The day was the culmination of National Bike to Work Week, and last year's Bike to Work Day featured more than 11,000 participants locally.