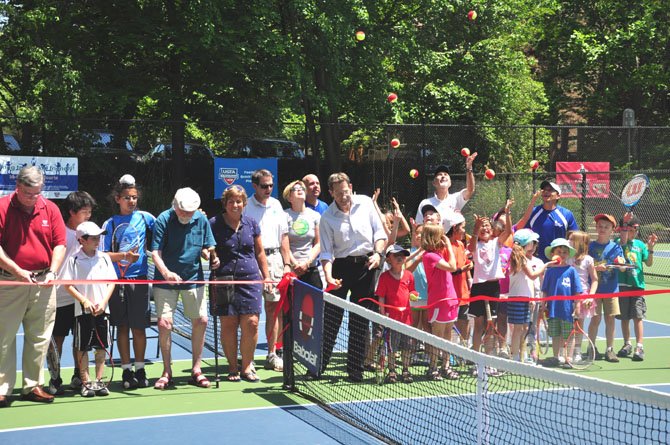 Reston officials, residents and children cut the ribbon on the new under 10 children's tennis courts Saturday, May 19. Six courts were created out of two previously existing full sized ones.
Stories this photo appears in:

Six courts for children created from two previous regulation courts.
The Reston Association opened six junior sized tennis courts near Lake Anne Saturday, May 19, allowing the youngest members of the community a chance to get a head start on the game. The courts are for children 10 and under, and were built out of two existing courts at the North Shore Tennis Courts.