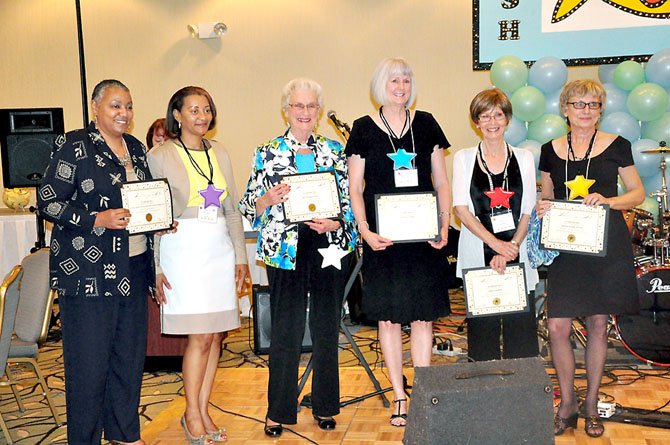 Herndon-Reston FISH named, from left, Mary Allen and Felicia Roney of the National Rural Telecommunications Cooperative, Helen Sellman, Sue Maynard, Chris Griffin and Diane Hardcastle as their Star FISH volunteers of the year Saturday, May 19 at the annual FISH Fling.
Stories this photo appears in:

Herndon-Reston FISH hosts annual fundraiser.
Most guests at the annual Herndon-Reston FISH Fling Saturday, May 19 were already familiar with the work done by Friendly Instant Sympathetic Help. George Buckfield of Centreville wasn't very familiar, but it didn't take long into dinner for him to realize their impact.