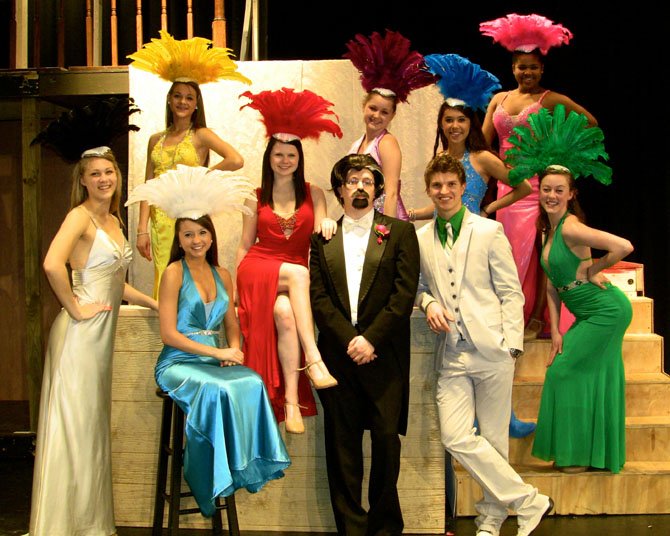 The follies girls pose with male leads (from left) Joey Biagini and Colby Dezelick in Westfield's "Crazy for You."
Stories this photo appears in:

Westfield receives 20 Cappie nominations.
The Cappie nominations for outstanding high-school theater were just announced and, all together, Centreville, Chantilly and Westfield received 30 nominations. The awards to the winners will be presented Sunday, June 10, at the annual Cappies Gala at The Kennedy Center in Washington, D.C.

Westfield presents the musical, "Crazy for You."
Featuring a cast and crew of 50, Westfield High presents its Cappies entry, the George Gershwin musical, "Crazy for You."