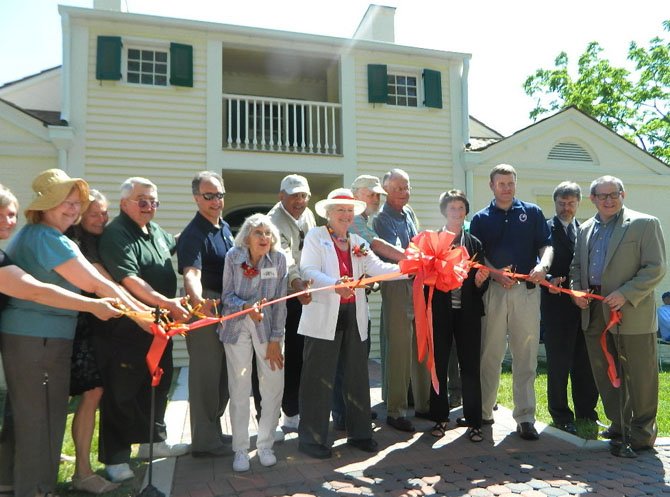 The ribbon-cutting, led by Barbara Ballentine and Board of Supervisors Chairman Sharon Bulova, took place in the back of the house where the ground is level.
Stories this photo appears in:

Alexandria mayor built the home in 1825.
A new gem in Fairfax County's growing collection of restored Colonial and 19th Century homes, Historic Huntley opened Saturday, May 19 with a flourish of welcoming speeches by county notables: Sharon Bulova, chairman of the Fairfax County Board of Supervisors, Lee District Supervisor Jeffrey McKay, Edward Batten Sr. who is Lee District Representative of the Fairfax Park Authority, and Tim Aiken who relayed congratulatory remarks from U.S. Rep. Jim Moran.