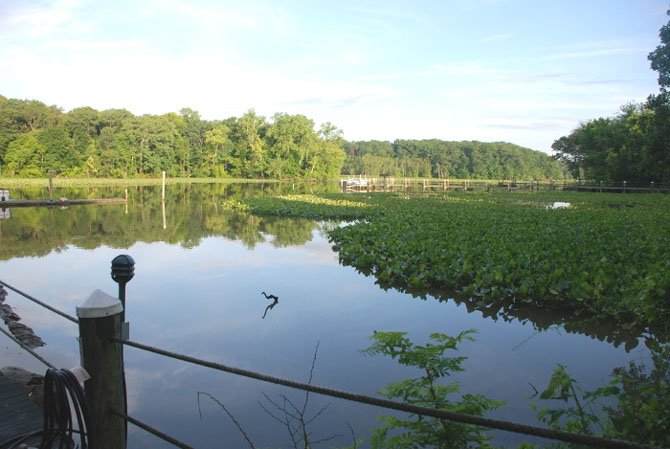 From the shore of Little Hunting Creek, showing acres of tidal wetlands.
Stories this photo appears in:

To the Editor: My letter in the May 10 Gazette expressed my strong support for a plan, proposed by the National Park Service (NPS), to restore 30 acres of Dyke Marsh, including construction of a promontory wall to dissipate forces generated by tidal surges. I went a step further, advocating additional filling of a few more acres north of the wall to assure that the goal of dissipating those forces will be achieved. I also expressed my opposition to other NPS proposals that would include filling 130 or 180 acres of the Potomac River, respectively, because those proposals would destroy a year-round habitat for fish and result in the closure of Belle Haven Marina.