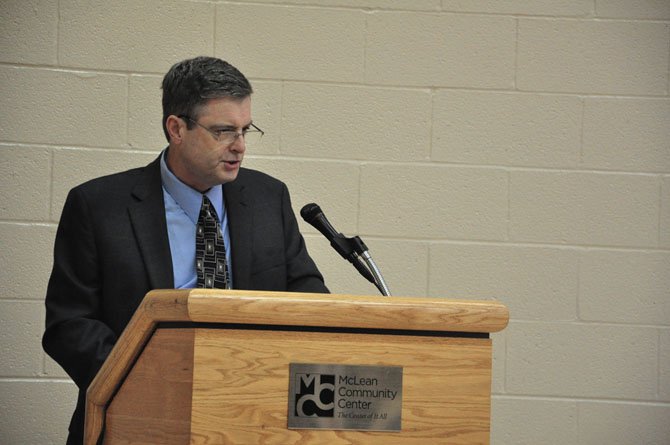 Rob Jackson, outgoing president of the McLean Citizens Association, speaks at the annual membership meeting at the McLean Community Center on Wednesday, May 23.
Stories this photo appears in:

Association says farewell to president, provides McLean Community Foundation update.
The McLean Citizens Association hosted their annual members meeting Wednesday, May 23, saying farewell to President Rob Jackson and welcoming new president Sally Horn. Jackson, who is wrapping up his fifth term (the most of any MCA president), said he was proud of the MCA's work on a number of issues over the past five years.