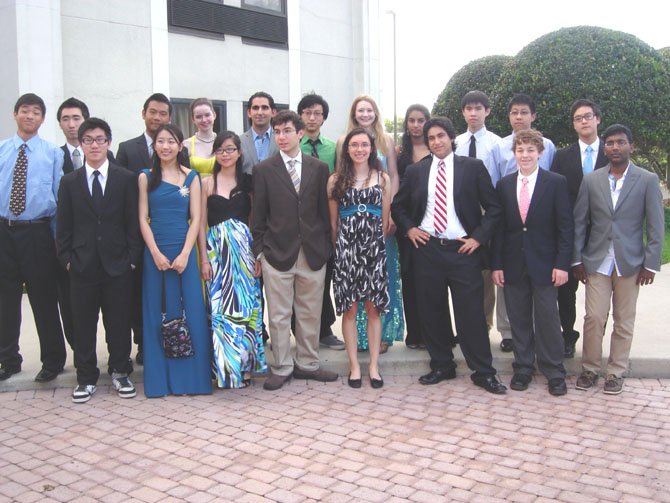 Langley's team en route to the awards ceremony at Science Olympiad's national competition in Orlando, Fla. Members include Joao Ascensao, Julia Casazza, Ryan Cheng, Saba Eskandarian, Noah Flaxman, Alex Hurr, Na He Jeon, Alan Kai, Dana Kazerooni, Gene Kim, Jaisohn Kim, Liana Kramer, Calvin Li, Kelvin Niu, Debbie Pan, Paige Piszel, Aishvar Radhakrishnan, Vaibhavi Silamgari and Timothy Tsai. Faculty sponsor is Leah Puhlick.
Stories this photo appears in:

Local students competed in the 28th annual National Science Olympiad at the University of Central Florida on May 18-19. Representing Virginia, a team from Langley High School challenged 59 other state champion high schools from the U.S.