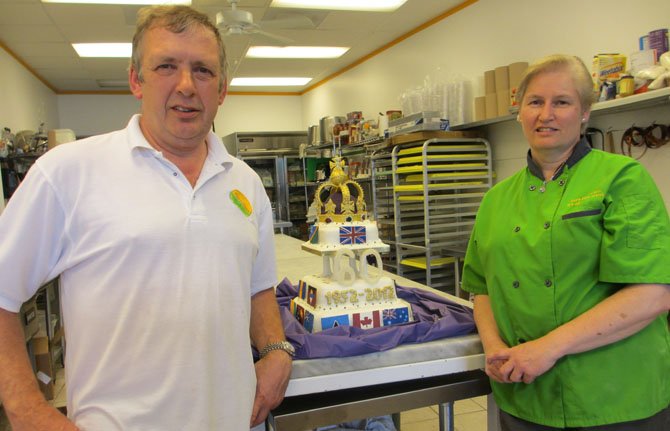 The Pure Pasty Co. owner Mike Burgess and chef Nicola Willis-Jones with the Queen Elizabeth II Diamond Jubilee fruitcake Willis-Jones and fellow Pure Pasty chefs created.
Stories this photo appears in:

The Pure Pasty Co. makes celebration cake.
It took a four-month period, two pounds each of butter, flour and sugar, eight pounds of mixed dried fruit, home-made marzipan and fondant, brandy and artistic finesse to create the spectacular Queen Elizabeth II's Diamond Jubilee cake at The Pure Pasty Co. on Church Street.