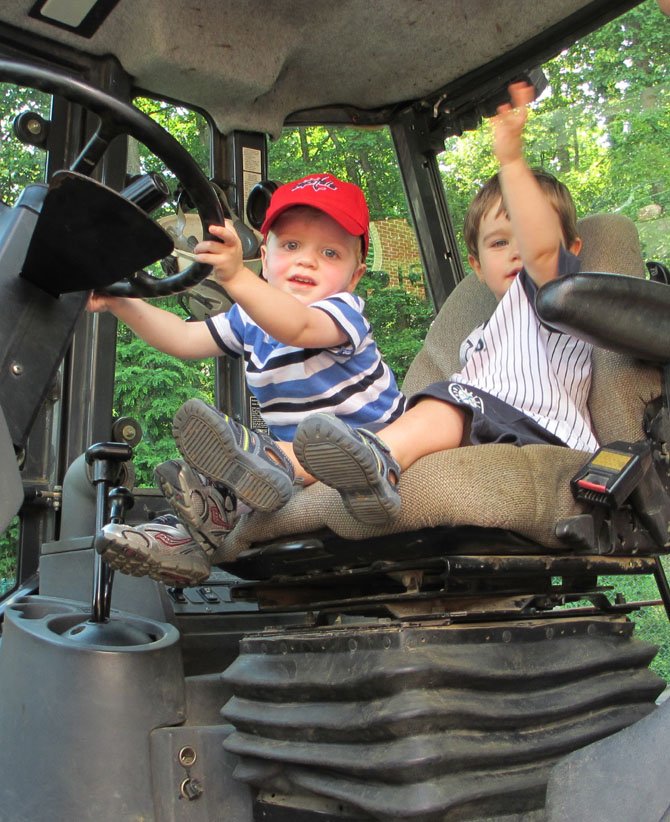 This truck is so big, it needs two drivers. Carter Lehman, 21 months old, and his friend, shielding himself from the paparazzi.
Stories this photo appears in:

Annual Public Works Day draws hundreds of children.
The dream to climb aboard construction and heavy-duty equipment and emergency vehicles came true for hundreds of children on May 24.