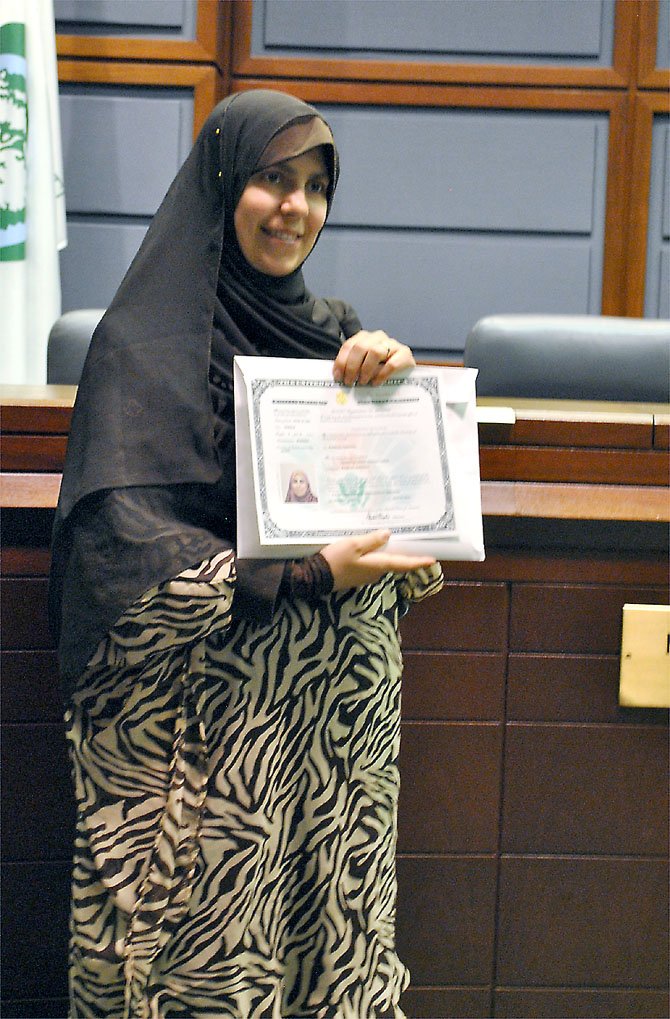 Shahinaz Hassan of Fairfax, a recent immigrant from Egypt, said she was happy to be an American citizen, and was looking forward to voting.
Stories this photo appears in:

Fairfax County hosts fourth annual naturalization ceremony.
"My fellow Americans," U.S. Rep Gerry Connolly (D-11) said with gravitas, pausing to let the meaning sink in. And when it did, 75 immigrants - from Afghanistan to Uzbekistan - who had just raised their right hand and taken the Oath of Allegiance to become American citizens, erupted with applause and tears, waving American flags and hugging family members. They were gathered at the Fairfax County Government Center Friday, May 25, for the county's fourth annual naturalization ceremony.