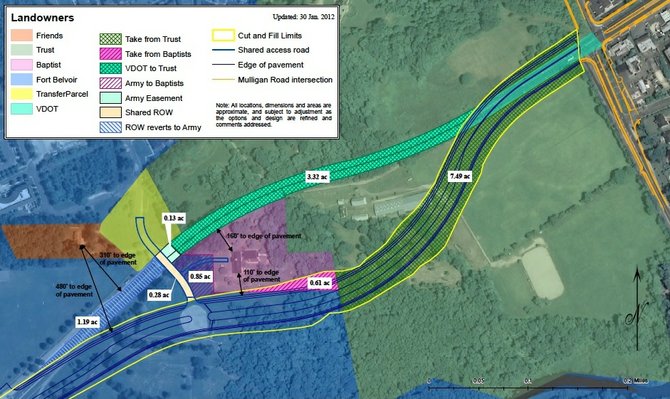 The southern bypass option avoids exhuming the graves at Woodlawn Baptist Church, although it would force the historic Woodlawn stables to close.
Stories this photo appears in:

Feds decision on Southern Bypass creates a sense of uncertainty.
From the top of the hillside graveyard at Woodlawn Baptist Church, Pastor Travis Hilton looks out over the cars rushing by on the highway below.

Widening debate on Richmond Highway creates dilemma for Federal Highway Administration.
The hill where Woodlawn Baptist Church graveyard is located offers a commanding view of an area in the midst of drastic change.