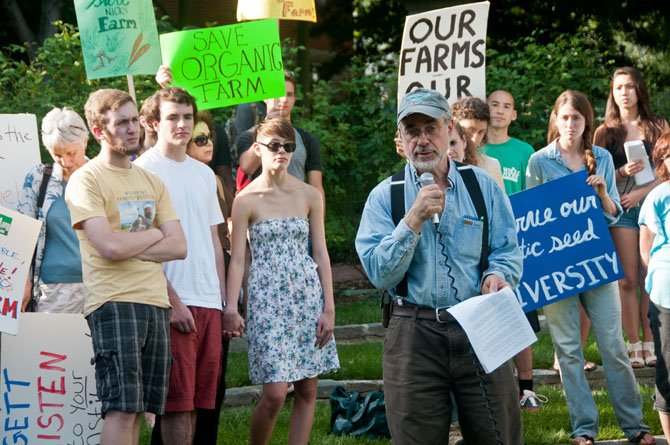 Nick Maravell, who has been running the organic farm for 32 years, gives the closing comments to his supporters.
Stories this photo appears in:

Judge Robert A. Greenberg of Circuit Court issues stay Tuesday, effects unclear.
Editor's note: As the Almanac headed to press on Tuesday, the effects of two court proceedings and the governor's opinion cast uncertainty over county plans to take control of the Brickyard organic farm on Aug. 16 to turn it into soccer fields. This story was written Tuesday before the conclusion of the hearings.