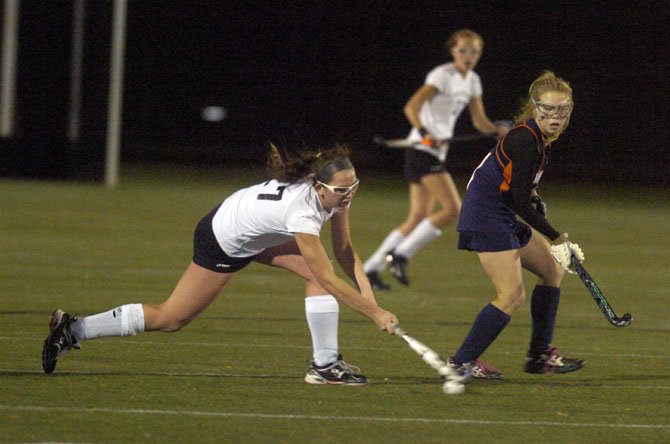 Westfield's Katie Winesett scored three goals and had two assists in a 6-0 victory against West Springfield in the regional semifinals on Nov. 1 at Washington-Lee High School.
Stories this photo appears in:

Winesett cousins led Bulldogs past West Springfield for state berth.
The Westfield field hockey team won Concorde District and Northern Region championships this season.