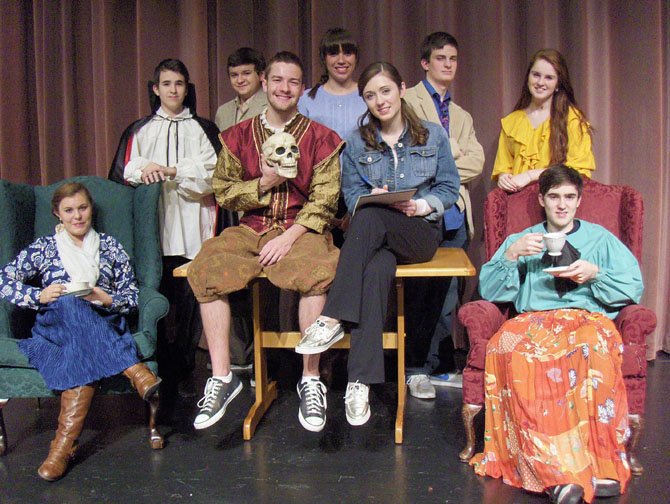 "Laughing Stock" cast members include (from left) Allie Koenigsberg, Julian Sanchez, Alex Mann, Mitchell Buckley, Zoe Hawryluk, Madeleine Bloxam, T.J. Vinsavich, Samantha Dempsey and Brandon Sanchez (holding teacup).

Stories this photo appears in:

Westfield High presents "Laughing Stock."
When The Moose River Playhouse in New Hampshire schedules "Dracula," "Hamlet" and "Charley's Aunt" for its summer-stock season, something's bound to go wrong — and it does, hilariously. That's the premise of Westfield High's new play, "Laughing Stock," a comic farce and affectionate glimpse into the world of theater.