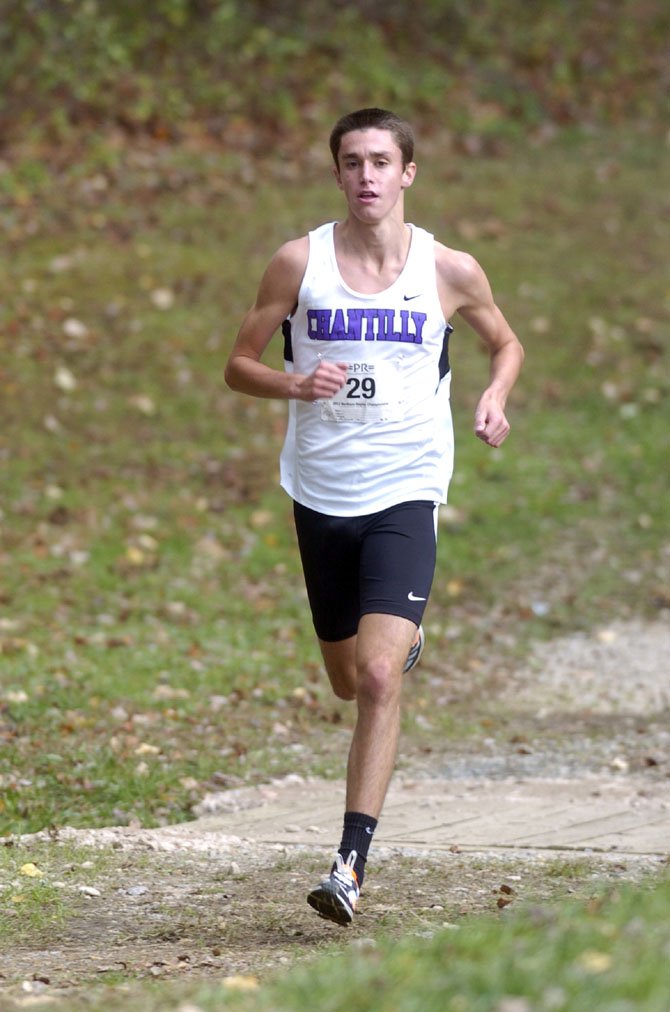 Chantilly senior Sean McGorty won the Northern Region title with a time of 14:19 on Nov. 2, tying him for the second-fastest time in the history of the Burke Lake Park course.
Stories this photo appears in:
Cowne leads Chantilly girls' team to state berth.
The Chantilly boys' and girls' cross country teams qualified for states on Nov. 2.