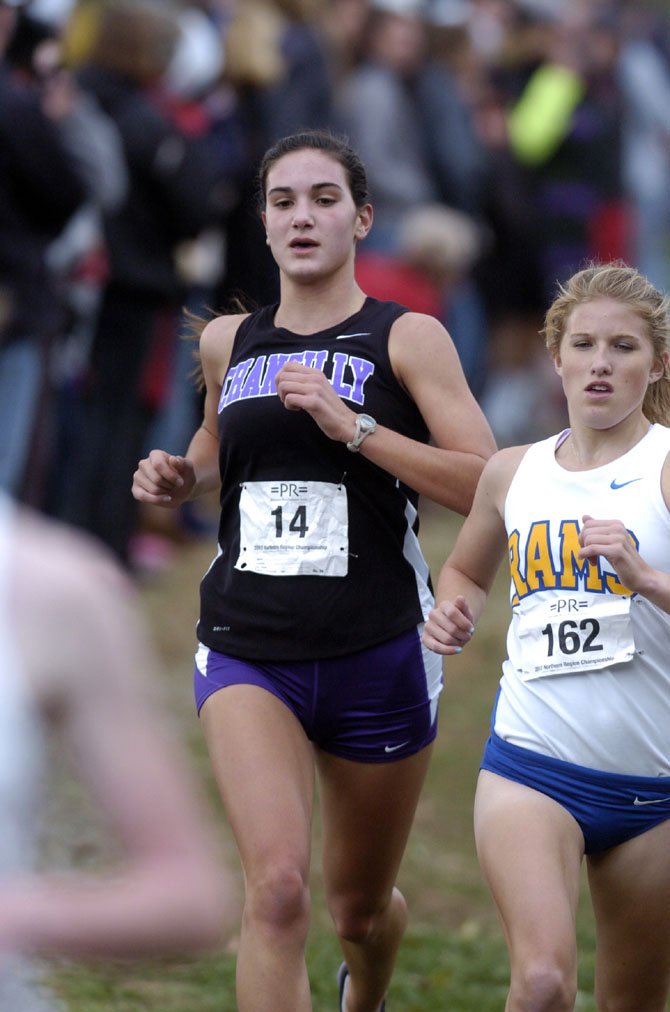 Chantilly's Alexa Cowne qualified for states with a seventh-place finish at the Northern Region championships on Nov. 2. Cowne helped the Chargers earn a team berth to states, as well.
Stories this photo appears in:
Cowne leads Chantilly girls' team to state berth.
The Chantilly boys' and girls' cross country teams qualified for states on Nov. 2.