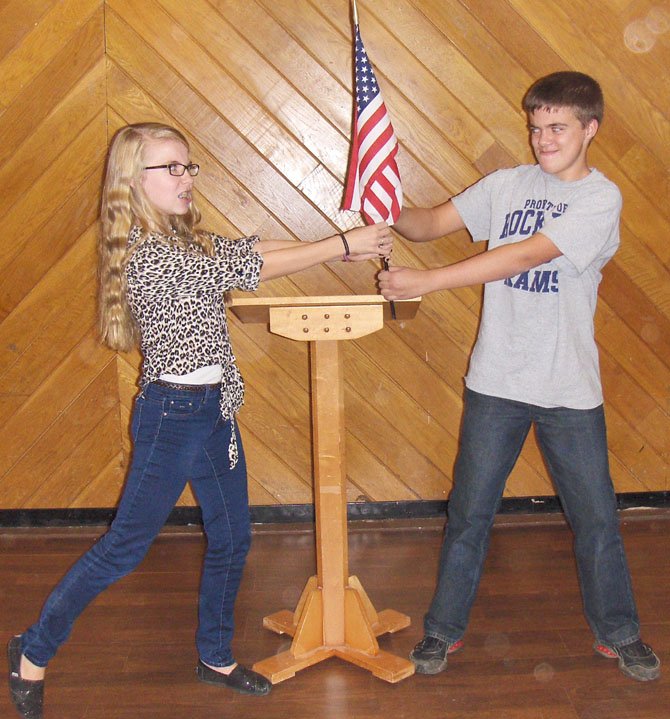 Opposing candidates played Eryn Meyer and Jason Hadley face off during the play.
Stories this photo appears in:

Rocky Run to perform "The Election."
Anyone accusing this election's candidates of acting like schoolchildren would be right. That's because the characters in Rocky Run Middle School's play, "The Election," are high-school students.