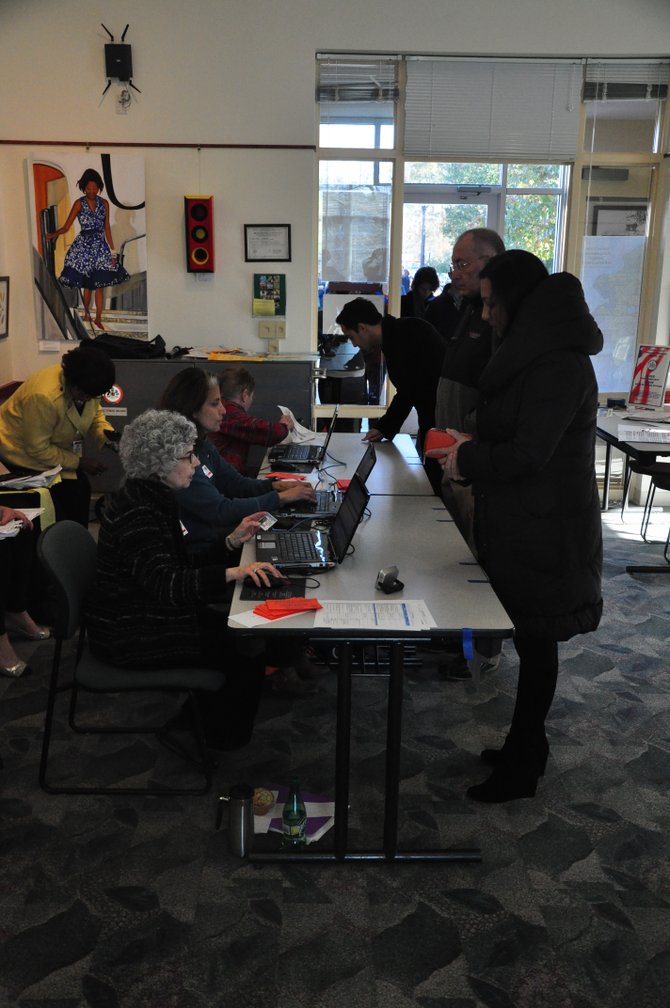 Great Falls residents prepare to cast their vote Tuesday, Nov. 6 at the Great Falls Library. During last year's presidential election, voter turnout in Fairfax County was 80.5 percent, significantly more than the lukewarm 53 percent of voters who turned out nationwide.

Stories this photo appears in:
What newcomers need to know to be politically-savvy insiders.
Fairfax County may be physically separated from Washington, D.C.—the ground-zero of All Things Political—but residents here are a politically-savvy bunch. We know who Larry Sabato is—a prominent University of Virginia political analyst—and we pay attention to Not Larry Sabato—a Virginia politics blog by Ben Tribbett, a Fairfax County resident and self-described "vicious campaign insultant." We follow our politicians on Twitter and Facebook.

Early voter turnout high in most locations.
Every election day, Julius Zannetti of Great Falls gets his voting out of the way first thing in the morning.